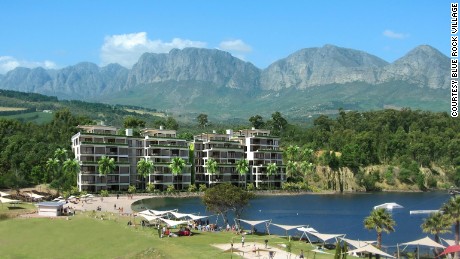 (CNN)Cape Town will soon be home to a luxury eco-friendly village with no cars and sustainable technologies.
The project, thought to be the first of its kind on the continent, has been designed by architecture firm Swisatec.
The R14 billion ($900 million) development will rise on the existing Blue Rock Resort in Somerset West, an area already surrounded by popular wine farms.
There are plans for 1,000 apartments, medical centers, spas, boutiques, schools and restaurants.
Cars will be limited to a main road or confined to underground parking lots. Energy efficiency will be a top priority, both through renewable energy sources and established technologies such as LED lights and water management systems.
Combating pollution
South Africa has been listed in the top 12 producers of carbon emissions according to a report by environmental organization Groundwork.
Read more: http://www.cnn.com/2016/04/08/africa/south-africa-car-free-village/index.html
The post The $900 million Clean Energy village appeared first on Green Energy Spot.